VeloView is a reliable system for the monitoring of bicycles in parking facilities. The system can show the available places and monitor how long bicycles have been parked.
For cyclists
Find an available spot
Find back your bicycle
See when a bikepark is full
For bikepark owner
Realtime insights
Higher occupancy
Data about occupancy and parking duration
App too find bicycles parked too long
More efficient use of investment
Bicycle detection system
The system works with optical sensors. These optical sensors are mounted on the ceiling, or they are mounted on a mast when the system is used outdoors. With signposts and green / red LED lighting it can be indicated to cyclists where the free spots are. The system can be installed in new stalls, but also stalls that are already in use.
Highly accurate (optical) sensors
Reference matrix signs
LEDs for section occupancy
Outdoor signs
Customization
Hybrid solution for bicycles and cars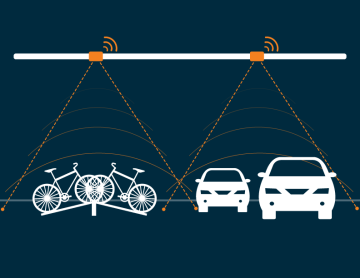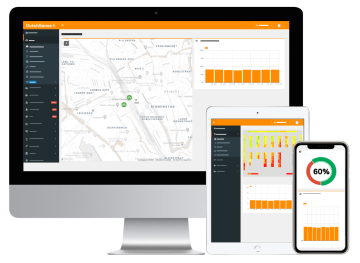 Data, software & APIs
The advanced software in the optical sensors quickly analyzes the occupancy of the bicycle racks. Locations without bicycle racks can also be monitored. There are different software packages for the administrator, the user and for the policy officer or responsible person (at the office). In this way, the policy can be adjusted and the effects of adjusted policy can be directly monitored
Sensor algorithm for advanced detection
Real-time data collection
Historical data and statistics
Detection of orpaned bikes
API to integrate data into 3rd party apps
Bicycle parking
The Hague Central Station

Development & Customization

Sensors & installation

Data & connectivity

Platform & integration

Support, operations & maintenance
Abel Sensors has been the supplier of the detection system in the bicycle parking near The Hague Central Station. The parking has a capacity of nearly 8000 bikes!

The LED indicators are also part of the solution and guide cyclists to the available spots.
Download the Veloview brochure!
Read more about:
The benefits
The solution
The technology
The hardware
The software
Abel Sensors
The file opens after leaving your contactdetails