The wireless Smart Waste sensor has been developed to contribute to more efficient and sustainable waste collection

For waste collectors
Live fill-level data
Fill-level forecast
Improved logistical planning
No complaints about full containers
More cost efficient
More sustainable
For cities
No full waste containers
Less traffic and polution
Safer environment
Smart IoT Sensor
The Smart Waste sensors of Abel Sensors offer you real-time data about the fill-level of waste containers. Specially designed ultrasonic technology makes it possible for the sensor to operate wirelessly with a lifetime of up to 10 years
Easy installation
Completely wireless
Suitable for different types of waste
New ultrasonic technology
Ultra low power
Battery life up to 10 years
Integrated internet connection
NB-IoT, LTE-M, LoRa connectivity
GPS optional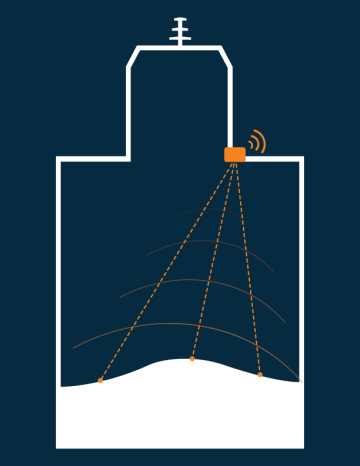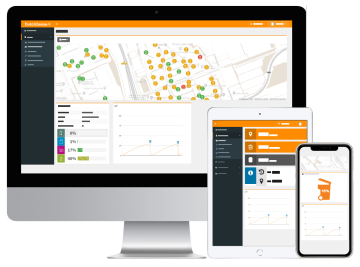 Platform, dashboard & APIs
DATA AND STORAGE
All sensor data is safely stored in an online redundant database and frequently backed up.
DASHBOARD INSIGHTS
Webbased dashboard gives insight in current fill level, forecasts and historical data.
API & INTEGRATION
Ability to integrate fill level data into your ERP/MRP and planning/ordering systems.
Realtime fill-level data
Graphical representation
Device management and maintenance
Update device settings
Near full alarms
Optimize logistics
Fill-level sensors for
South Holland

Sensors

Data

Cloudplatform

Support & maintenance
Abel Sensors installed more than 3.000 fill-level sensors in underground containers in six municipalities in the region. The sensors measure the fill-level in all these containers. The result: less over-filled containers, less garbage on the streets and more convenience for you.
Download the Abel Smart Waste solution brochure!
Read more about:
The benefits
The solution
The technology
The hardware
The software
Abel Sensors
Receive the file after filling in this form