The Smart Silo solution offers realtime fill level data that enables animal feed suppliers to change from a reactive to a proactive feed delivery approach

Abel Smart Silo Solution - Advantages for many shareholders in- and outside your company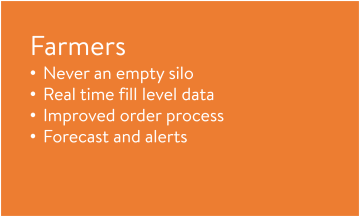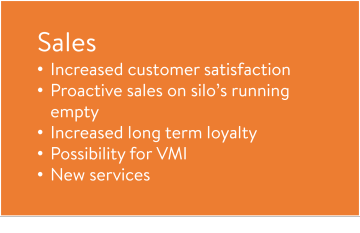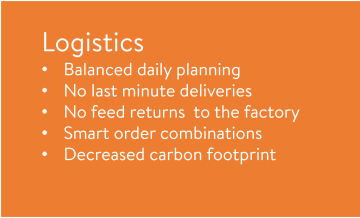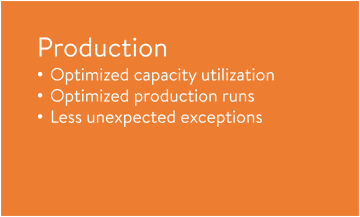 Smart Farming | Silo Sensor
With our inhouse developed radar technology it is possible to use the sensor on a variety of silos and types of liquids, bulk and animal feed. The radar sensor can be placed on the top of polyester silos and measure right through. The ultra low power consumption and high energy battery enable a battery lifetime up to 10 years. The sensor has an integrated internet connection using the newest IoT networks like NB-IoT and LTE-M.
Easy installation
Suitable for solids and liquids
Measures multiple points on surface
Reliable filllevel in %, m3 and tons
Measures through GRP roof
Measures through dust and condensation
In a completely wireless design
Ultra low power, battery life up to 10 years
Connecting through NB-IoT/LTE-M
Settings over-the-air updates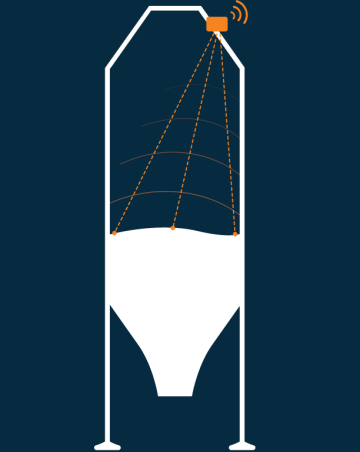 Abel Smart Silo Solution - Offering you the complete package for a 5-year period
Platform, dashboard & APIs
DATA AND STORAGE
All sensor data is safely stored in an online redundant database and frequently backed up.
DASHBOARD INSIGHTS
Webbased dashboard gives insight in current fill level, forecasts and historical data.
API & INTEGRATION
Ability to integrate fill level data into your ERP/MRP and planning/ordering systems.
Realtime fill-level data
Graphical representation
Re-order thresholds
Near empty alarms
Historical data
Forecast overview
Map view
Sensor management
Smart Silo on animal feed silos
in the Netherlands

Development & Customization

Sensors & installation

Data & connectivity

Platform & integration

Support, operations & maintenance
With our Smart Silo sensors the remaing pig-feed is being monitored so that new orders can be delivered just in time. No more empty silos for this farmer and more efficient and sustainable operation for feed supplier Voergroep Zuid!
Download the Smart Silo brochure!
Read more about:
The benefits
The solution
The technology
The hardware
The software
Abel Sensors
The file opens after leaving your contactdetails